Laat mij weten wanneer weer op voorraad is!
Laat je e-mailadres achter en we sturen je een mailtje wanneer dit product weer op voorraad is.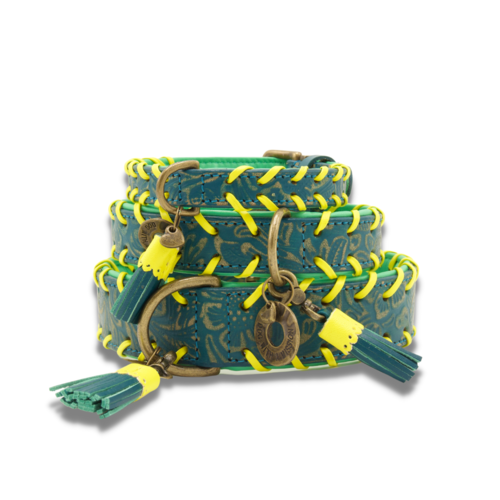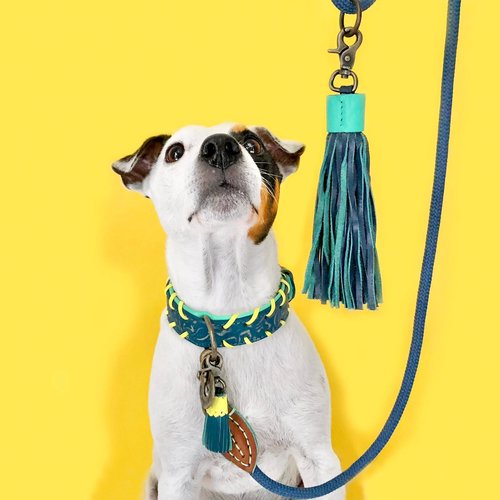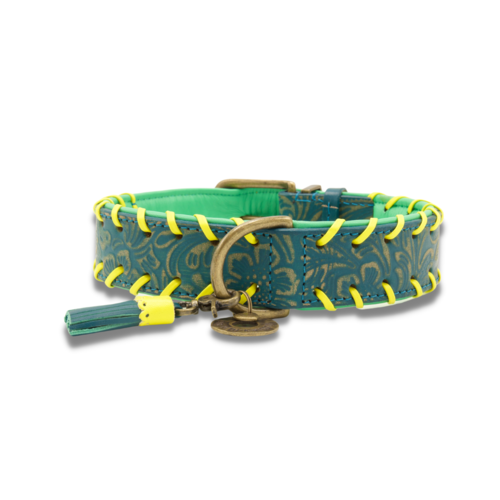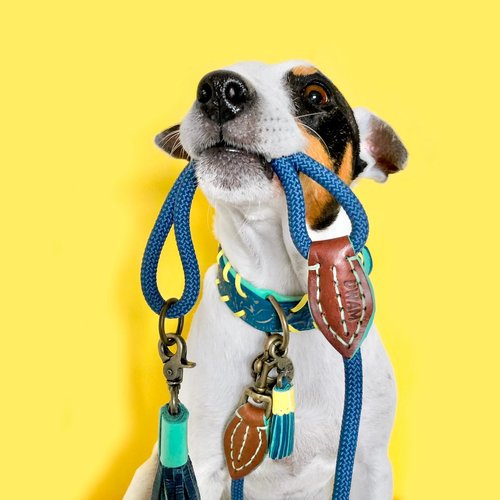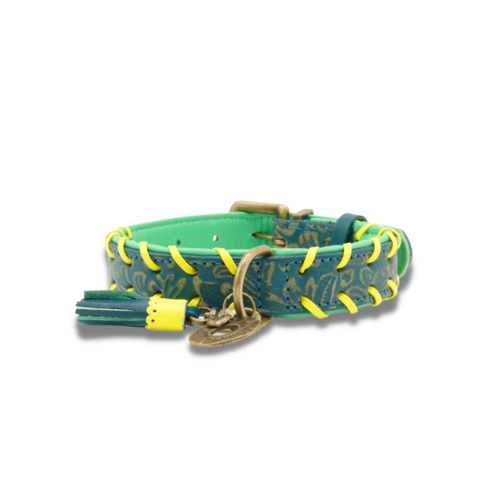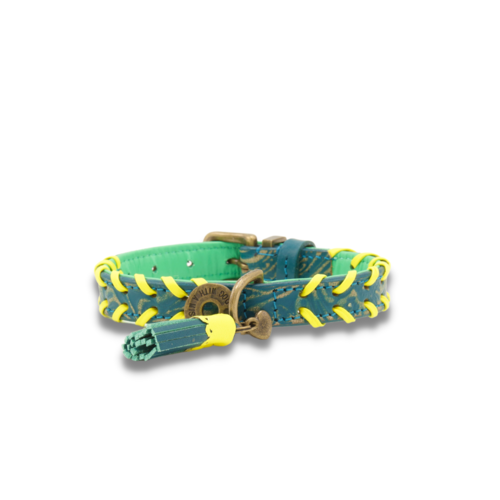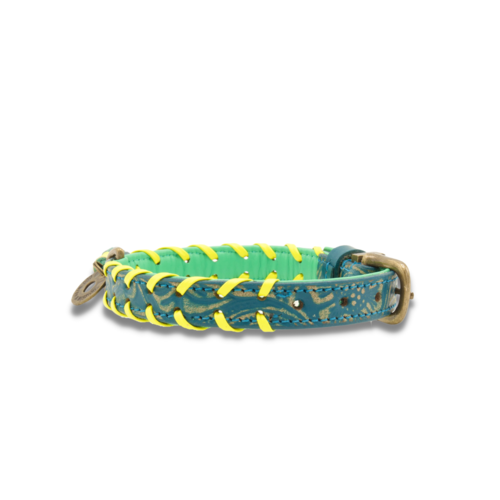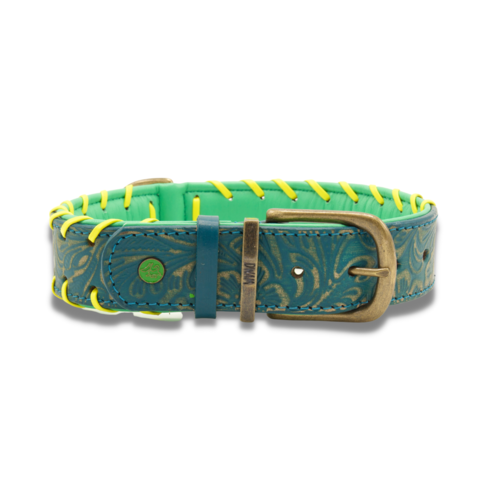 Jack Dog collar
Inspired by ancient Indian patterns
The beautiful Georgia & Jack collars are the newest members in our Urban collection. To make the collars really special we used an authentic relief stamp to create a beautiful pattern. We then painted and sanded the pattern to get the though look we love so much and finished the collar with colorful hand-stitched details.
Collars Jack and Georgia are part of the winter collection 2022.
View size chart
Size chart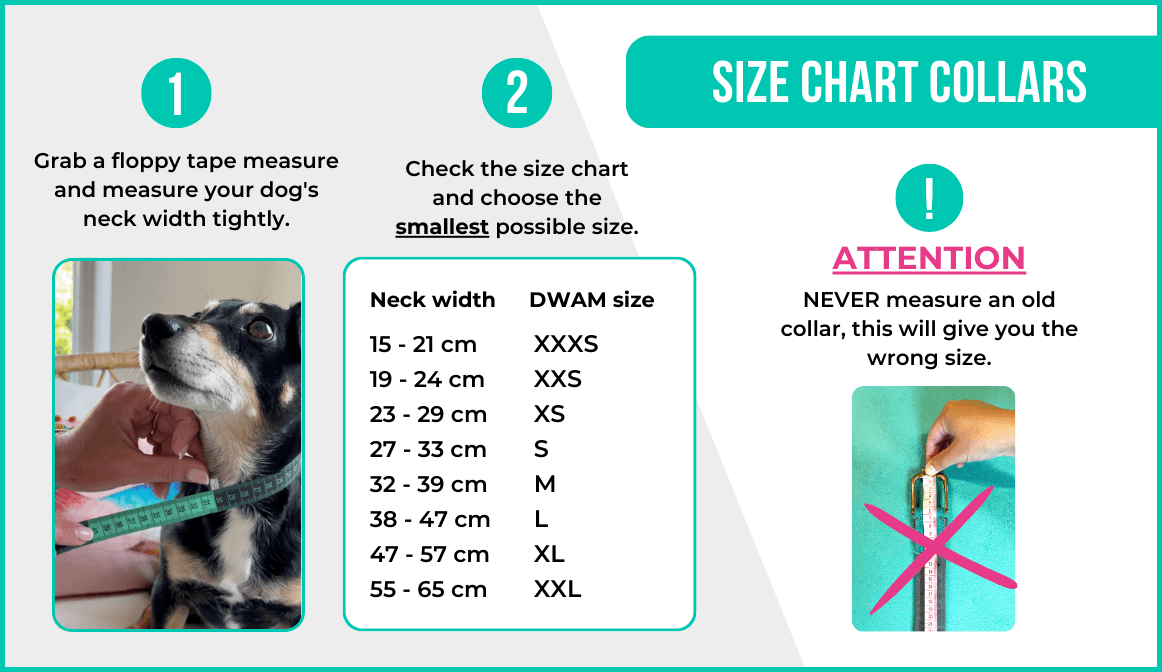 1
View tape measure
From €99: Free gift
30 days right of return
How to care for DWAM products
✔️Leather products: Maintain with saddle grease or leather balm and not in salt water. If the leather is very dirty, rinse with tap water and leave to dry out of the sun. ✔️Car blankets and fabric products: Machine wash at 30 degrees and do not tumble dry. ✔️Feeding bowls: Hand wash ✔️Rope leashes: Can optionally be washed in a laundry bag at 30 degrees
Colour:
Blue
Material:
Leather
Available sizes:
XXS,XS,S,M,L,XL & XXL
Available widths:
2 cm, 2,5 cm & 4 cm
Artikelnummer:
79375