Dog with a Mission Flagship Store - Visit us in Bergen, The Netherlands!
Dog with a Mission Flagship Store in Bergen (NH), Netherlands
Dog with a Mission has exciting news to share! We have recently opened our first ever flagship store in the picturesque artist village of Bergen NH, in the Netherlands. We are so proud to finally have a physical store where customers can come and see our unique and colorful products up close. With over 450 sales points worldwide, it was time for us to have a store of our own.

Wag your tail into our Dog with a Mission Flagship Store in Bergen (NH)
When you step into our store, get ready to step in a real wonderland for doggies (and cats of course). From handmade collars and leashes to cozy beds and stylish accessories, our shop has it all. And don't worry about leaving your furry friend at home - we love it when dogs visit us and we have plenty of treats to offer them. Our friendly staff is always here to help you find the perfect match for your dog's personality and style. So come on in, browse around, and let's make your pup's dreams come true!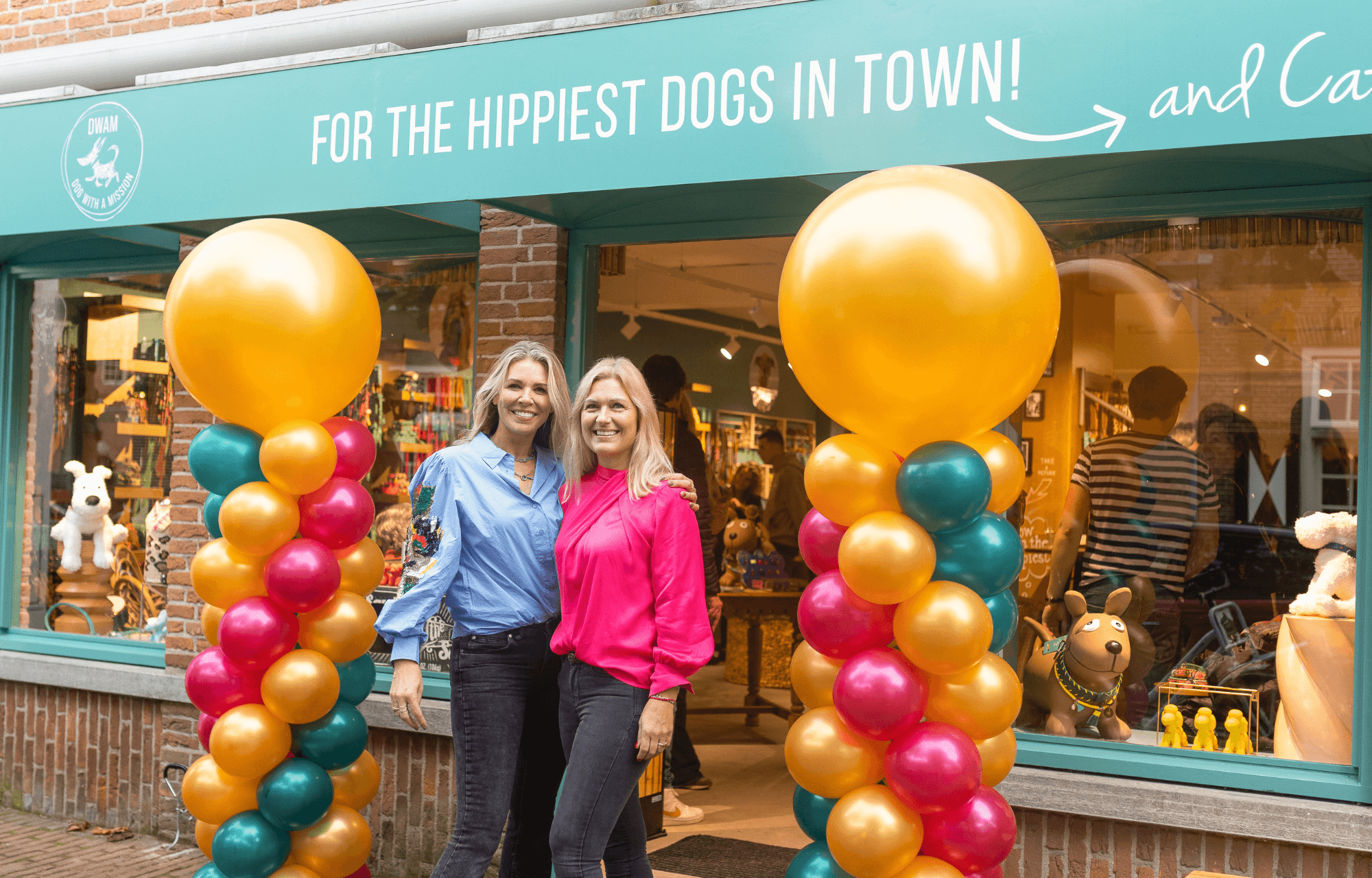 Meet the Founders: Kim Koopman and Eugenie Verbiest of Dog with a Mission's Flagship Store
Our founders, Kim Koopman and Eugenie Verbiest, are absolutely thrilled to see their dream come to life. They are passionate about creating high-quality and stylish accessories for dogs, and are excited to continue expanding their brand with more stores in the future.
From Dogs to Cats: We've Got You Covered (Pawsitively)
Are you a cat person? Don't worry, we've got you covered too! While we may be called Dog with a Mission, we believe in spoiling all of our furry friends. That's why we offer a selection of high-quality cat collars and accessories that are just as stylish and durable as our dog gear. So whether you're a dog lover, a cat lover, or both, come visit our flagship store in Bergen NH and find something special for your four-legged companion!
Where can I find the DWAM Store?
Our flagship store is located in the heart of Bergen NH, at Kerkstraat 7. We're open from Tuesday to Sunday, so feel free to come by and say hello! Our store hours are from 10am to 5pm, and we're closed on Mondays. Can't wait to see you and your furry friends!
Opening hours
Monday 13:00 - 17:00
Tuesday 10:00 - 18:00
Wednesday 10:00 - 18:00
Thursday 10:00 - 18:00
Friday 10:00 - 18:00
saturday 12:00 - 17:00