Laat mij weten wanneer weer op voorraad is!
Laat je e-mailadres achter en we sturen je een mailtje wanneer dit product weer op voorraad is.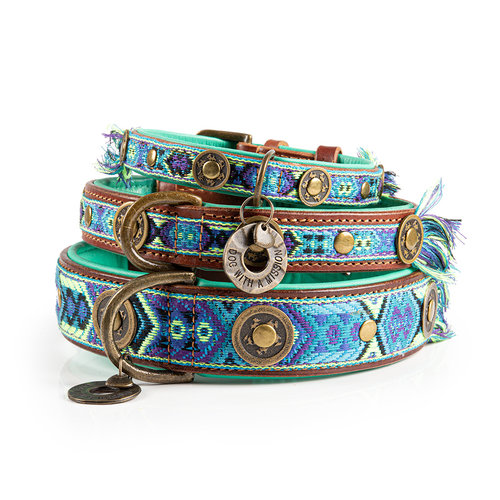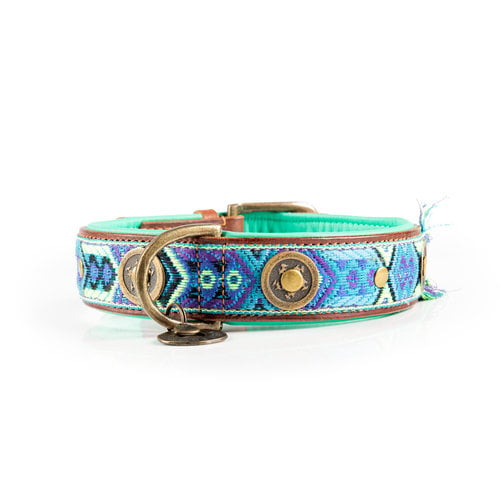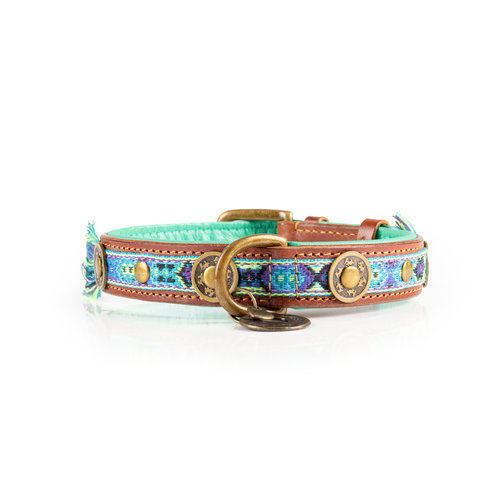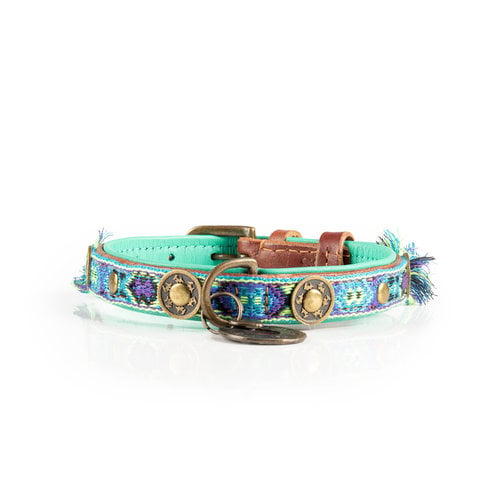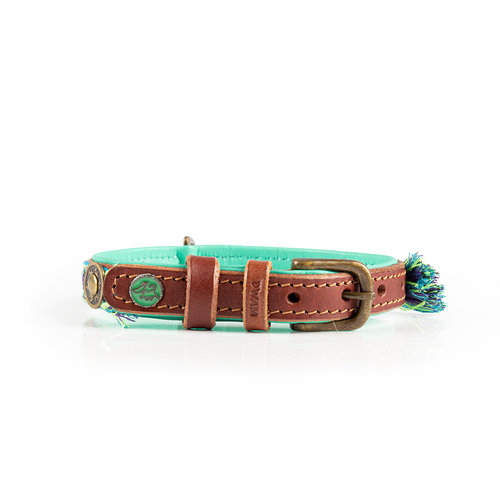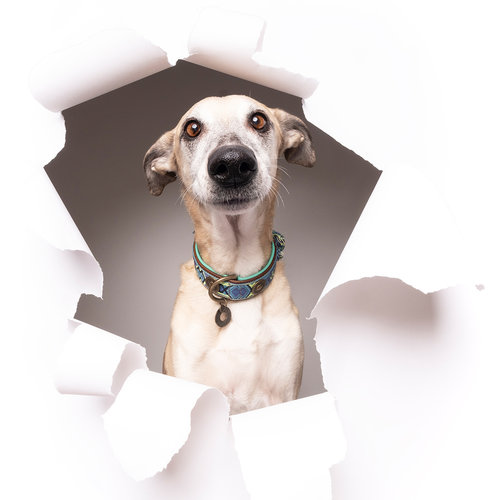 Boho Juan Blue leather dog collar
Unique on every dog.
The brown and blue Juan is a great collar for the colourful look. The Boho collection consists of handmade embroidered and stitched colourful collars. A timeless design combined with the most beautiful colours. 
This makes retrieving even more fun, this collar is a real mood enhancer. Watch out for jealous looks around you.
Note: Before you order a collar, always check the size chart below. That way you can be sure of the right size for your dog! Dog with a Mission uses its own unique sizing system, so measuring a collar from another brand is not correct.
View size chart
Size chart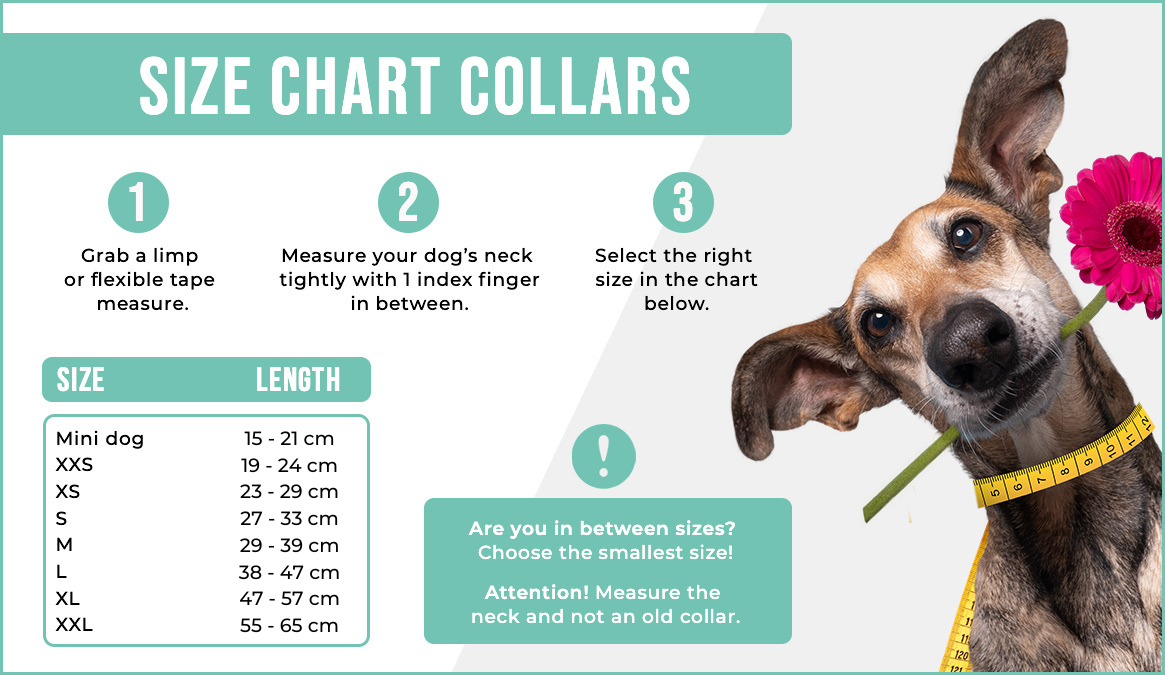 1
View tape measure
From €99: Free gift
30 days right of return
❤︎ Made of flat stitched sturdy leather, with soft leather on the inside. Ony the strongest and most beautiful leather was good enough for these collars. Exactly what you and your dog deserve.
❤︎ Finished with a homemade design for a fresh bohemian look. Includes fringes at the ends for a playful look
❤︎ Copper coloured buttons complete the collar. Suitable for both boys and girls. Perfect for each dog.
❤︎ Made to survive anything. Durability and safety come first. These collars can really handle all adventures.
How to care for DWAM products
✔️Leather products: Maintain with saddle grease or leather balm and not in salt water. If the leather is very dirty, rinse with tap water and leave to dry out of the sun. ✔️Car blankets and fabric products: Machine wash at 30 degrees and do not tumble dry. ✔️Feeding bowls: Hand wash ✔️Rope leashes: Can optionally be washed in a laundry bag at 30 degrees
Colour:
Blue
Material:
Leather
Available sizes:
XXS,XS,S,M,L,XL & XXL
Available widths:
2 cm, 2,5 cm & 4 cm
Artikelnummer:
11632