Laat mij weten wanneer weer op voorraad is!
Laat je e-mailadres achter en we sturen je een mailtje wanneer dit product weer op voorraad is.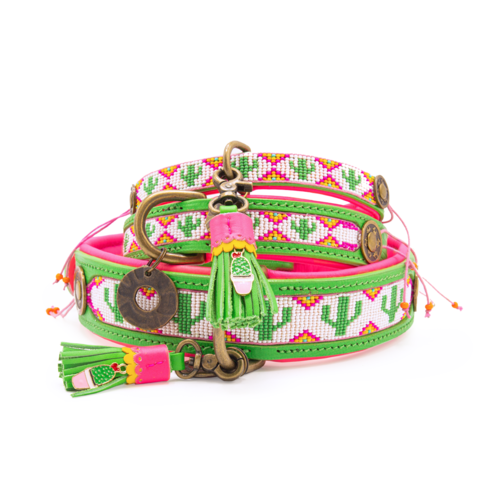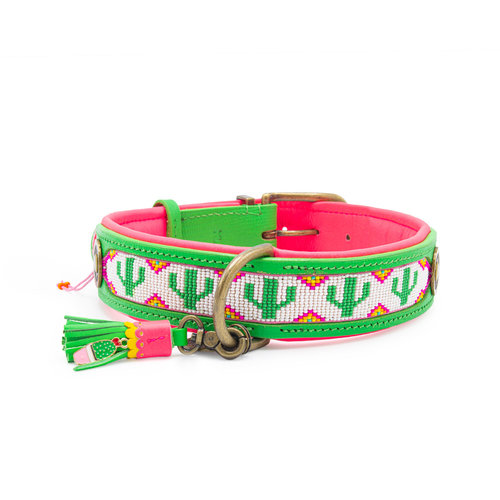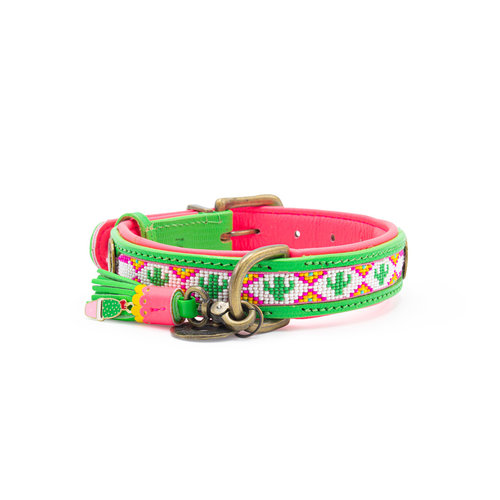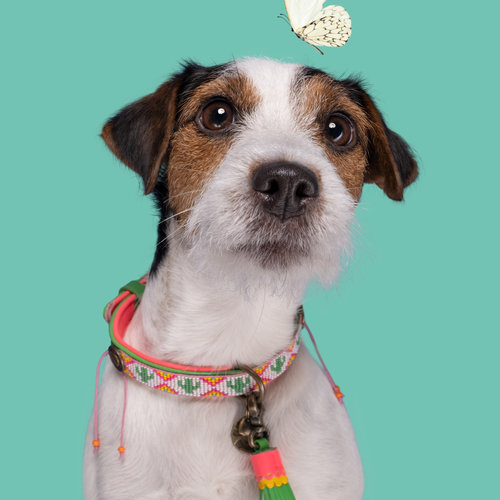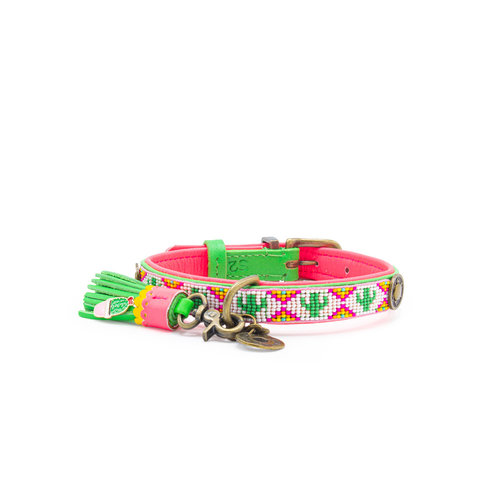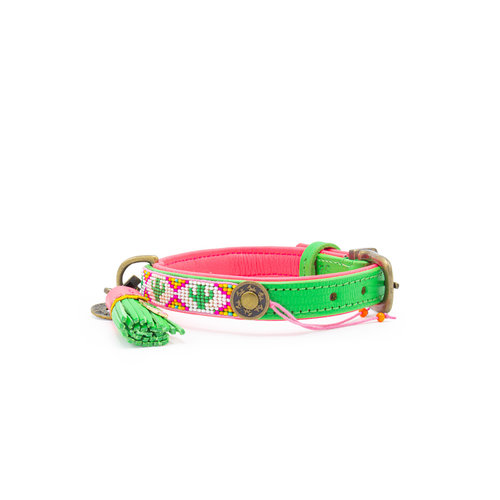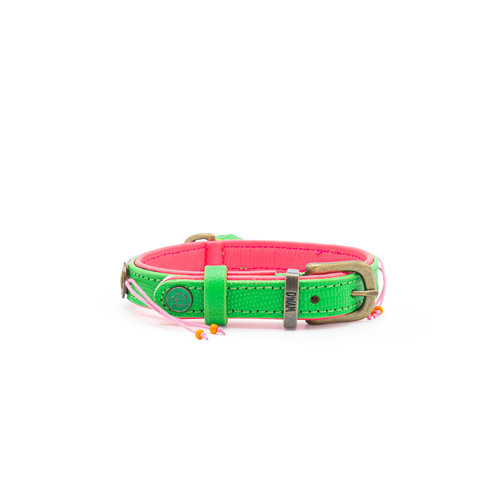 Tropical Summer Dog collar
For the tropical touch.
This green Tropical Summer collar truly suits any dog. The cheerful green collar is finished with a soft pink leather lining and a beaded design. And not just any beads, but a tropical cactus pattern. Every day is a holiday with this bright collar.
Note: Before you order a collar, always check the size chart below. That way you can be sure of the right size for your dog! Dog with a Mission uses its own unique sizing system, so measuring a collar from another brand  is not correct.
Check out model Toto below showing off this beautiful collar!
View size chart
Size chart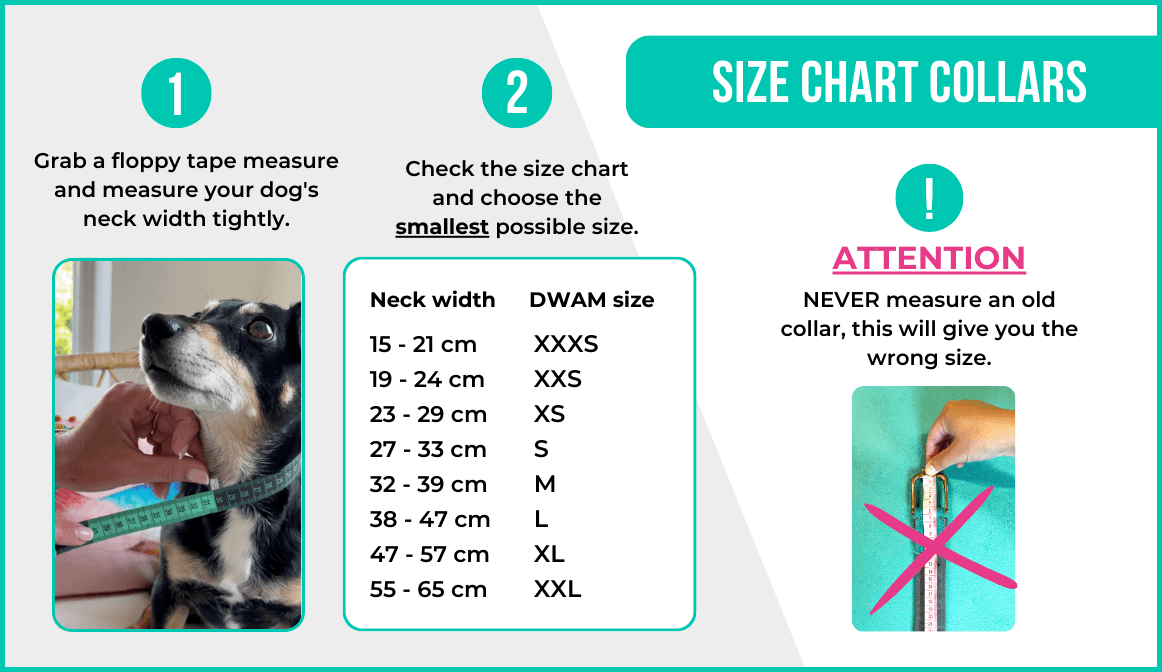 1
View tape measure
From €99: Free gift
30 days right of return
❤︎ The greenest collar we have, super nice and special!
❤︎ Fitted with cactus beaded design.
❤︎ Made from green and pink sturdy leather in lizard print.
How to care for DWAM products
✔️Leather products: Maintain with saddle grease or leather balm and not in salt water. If the leather is very dirty, rinse with tap water and leave to dry out of the sun. ✔️Car blankets and fabric products: Machine wash at 30 degrees and do not tumble dry. ✔️Feeding bowls: Hand wash ✔️Rope leashes: Can optionally be washed in a laundry bag at 30 degrees
Colour:
Green
Material:
Leather
Available sizes:
XXS,XS,S,M,L,XL & XXL
Available widths:
2 cm, 2,5 cm & 4 cm
Artikelnummer:
76367