Laat mij weten wanneer weer op voorraad is!
Laat je e-mailadres achter en we sturen je een mailtje wanneer dit product weer op voorraad is.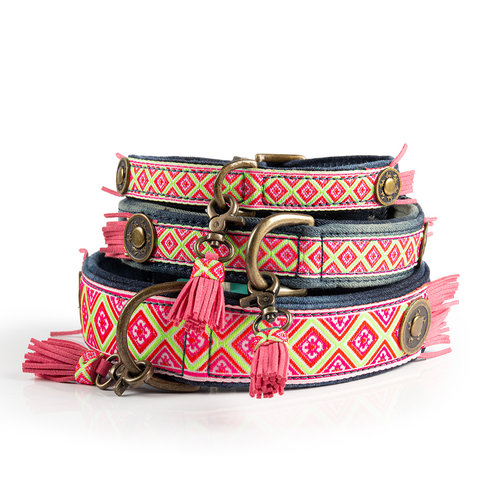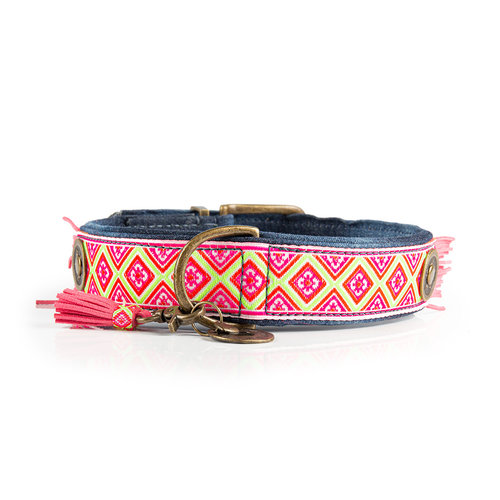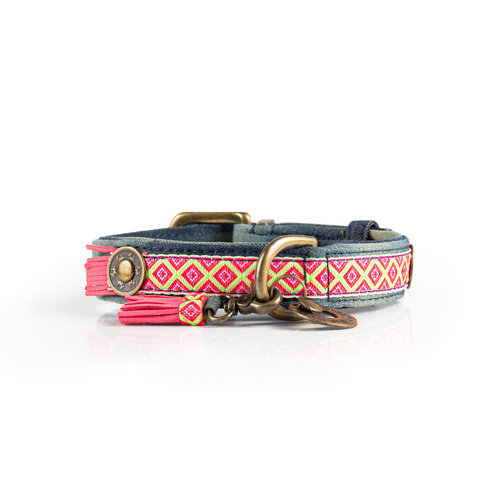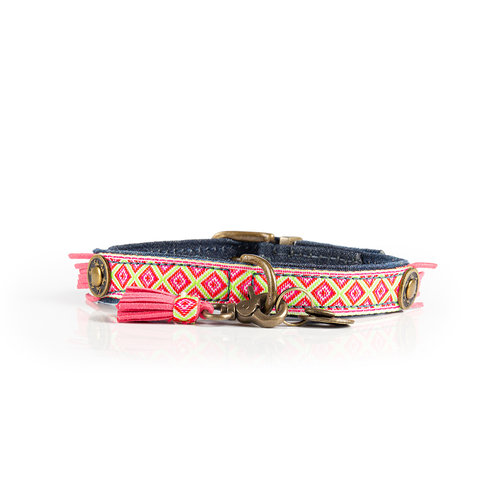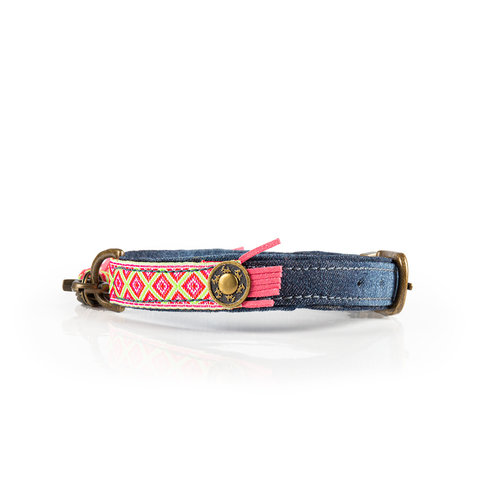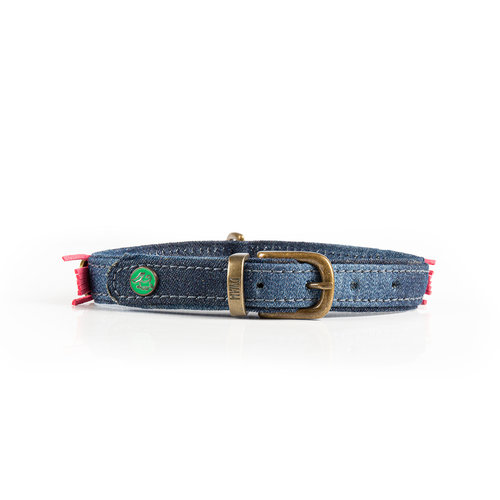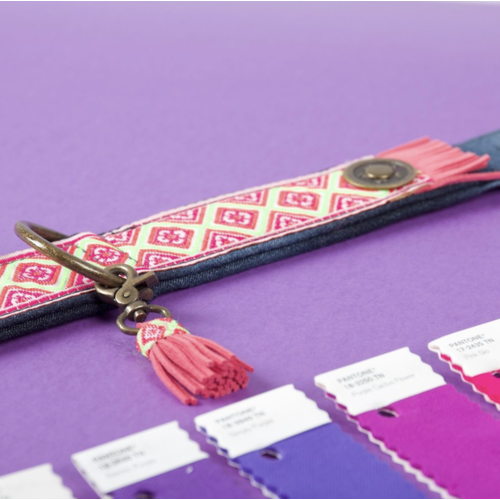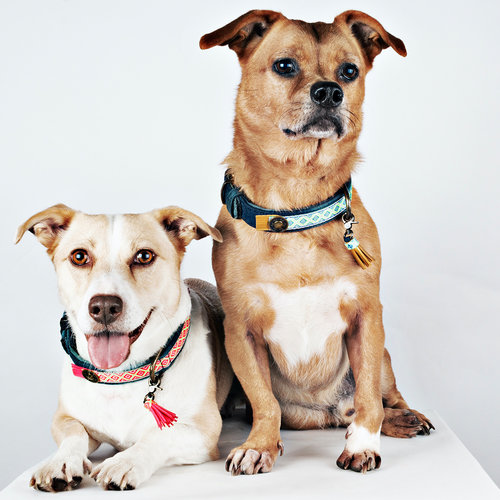 Sandy Moon Collar
Dial Up the Hippie Sass!
Rock the dog-walk world with this handmade contrast stonewashed denim piece - where boho meets Georgian style. The more wear it gets, the sassier it looks!
 Whether they are chasing their tail or rolling around in front of the fire, the soft denim Sandy Moon collar enables them to move around freely.
Note: Before you order a collar, always check the size chart below. That way you can be sure of the right size for your dog! Dog with a Mission uses its own unique sizing system, so measuring a collar from another brand is not correct.
View size chart
Size chart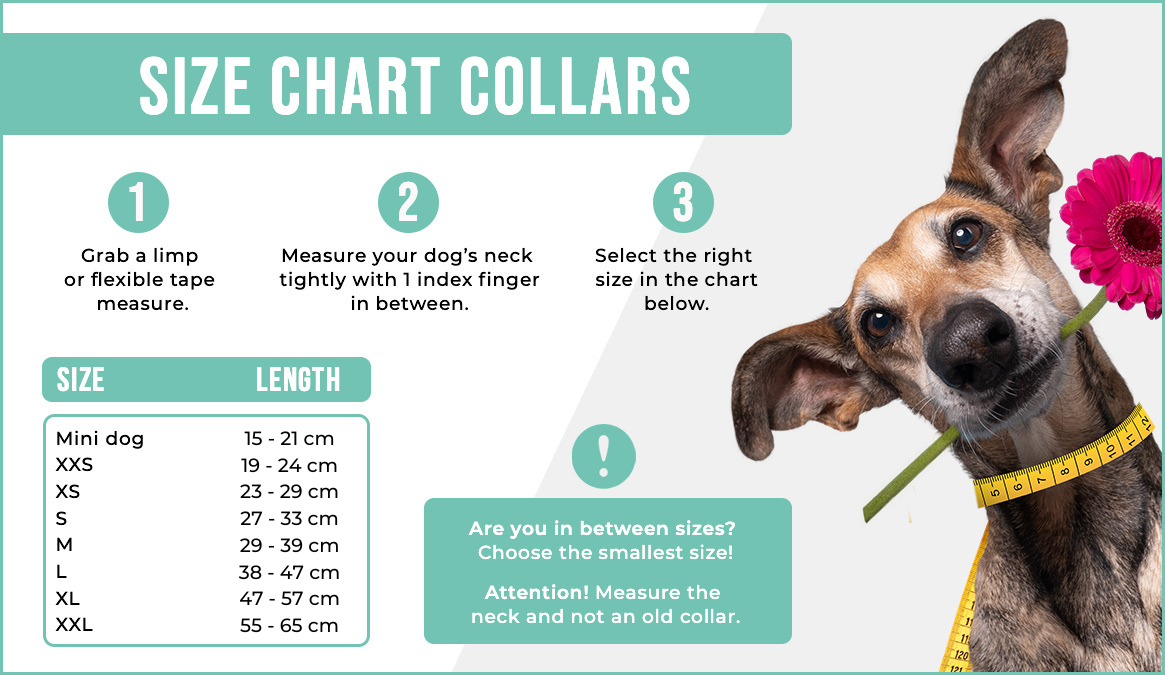 1
View tape measure
From €99: Free gift
30 days right of return
❤︎ Varying collar band widths to ensure they can move freely when exploring.
❤︎ Easy to adjust buckle for the perfect fit.
❤︎ Made of soft, neck-hugging indigo denim providing a snug feel.
❤︎ The carefully sized D-ring and buckle mean no falls for smaller legs.
❤︎ Finished with a contrast outer canvas layer, complete with our unique blush pink Funky Square strip and cute vegan-friendly matching fringe.
❤︎ Embossed with our DWAM signature brass coins, logo coin and vegan-friendly blush pink tassel.
❤︎ Soft to touch at cuddle time.
❤︎ Handmade and unique.
❤︎ Easy to clean – see care instructions below.
How to care for DWAM products
✔️Leather products: Maintain with saddle grease or leather balm and not in salt water. If the leather is very dirty, rinse with tap water and leave to dry out of the sun. ✔️Car blankets and fabric products: Machine wash at 30 degrees and do not tumble dry. ✔️Feeding bowls: Hand wash ✔️Rope leashes: Can optionally be washed in a laundry bag at 30 degrees