Laat mij weten wanneer weer op voorraad is!
Laat je e-mailadres achter en we sturen je een mailtje wanneer dit product weer op voorraad is.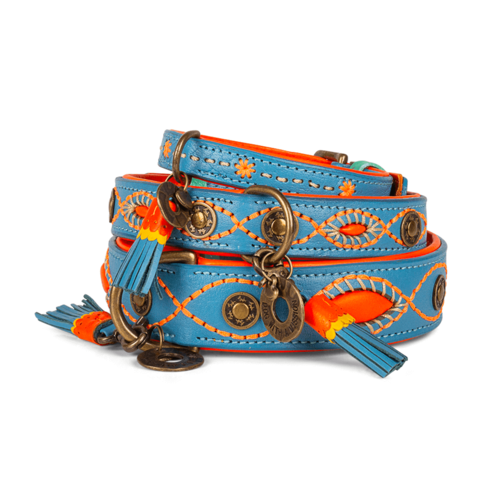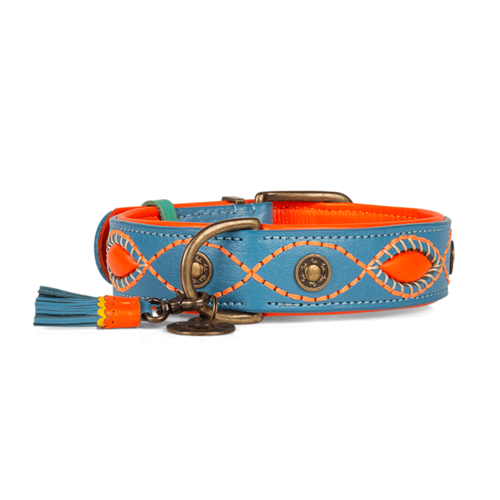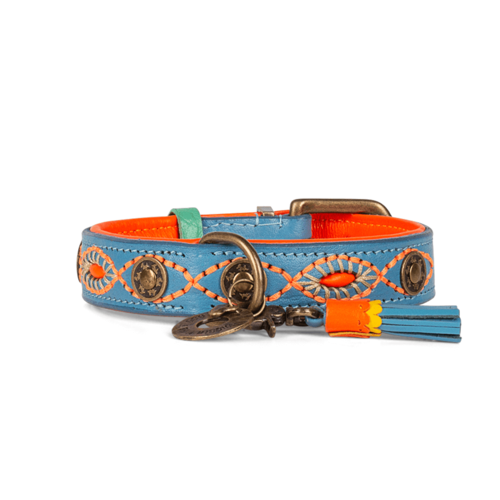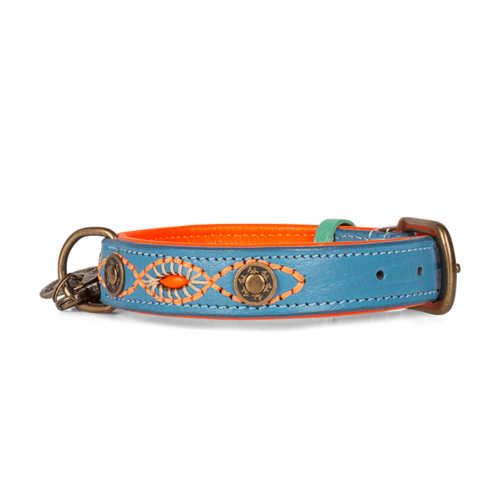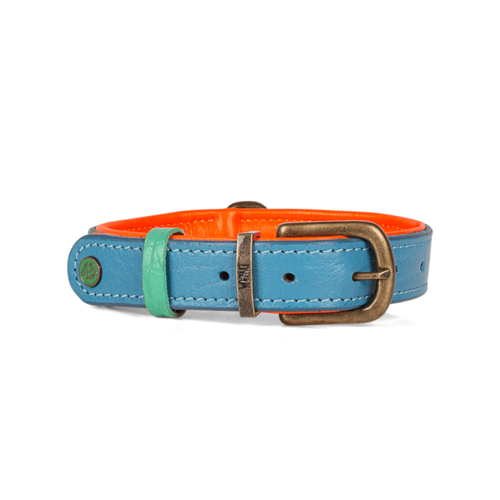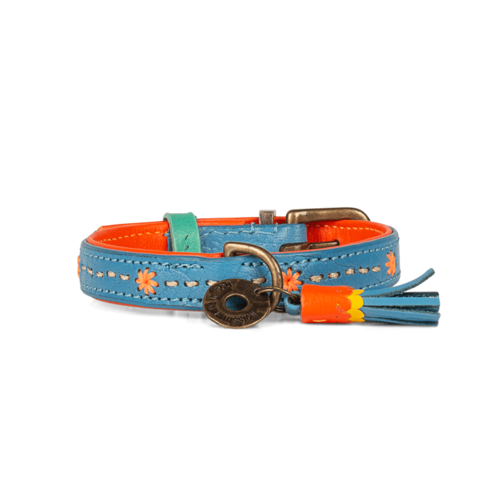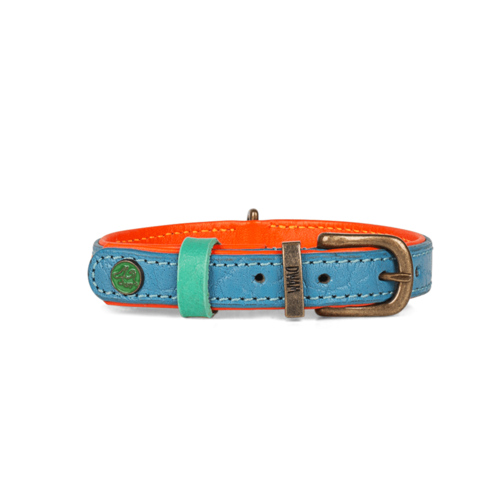 Jones Blue Dog Collar
Blue and orange, the perfect match for every dog. 
The Jones is one of two new stars in the Urban collection. Its' bright summer look is perfect for the stylish adventurer. By using only the best materials this firm collar can take about anything.

Perfect for running through the park, or simply lounging in the yard./p>
Note: Before you order a collar, always check the size chart below. That way you can be sure of the right size for your dog! Dog with a Mission uses its own unique sizing system, so measuring a collar from another brand is not correct.  
View size chart
Size chart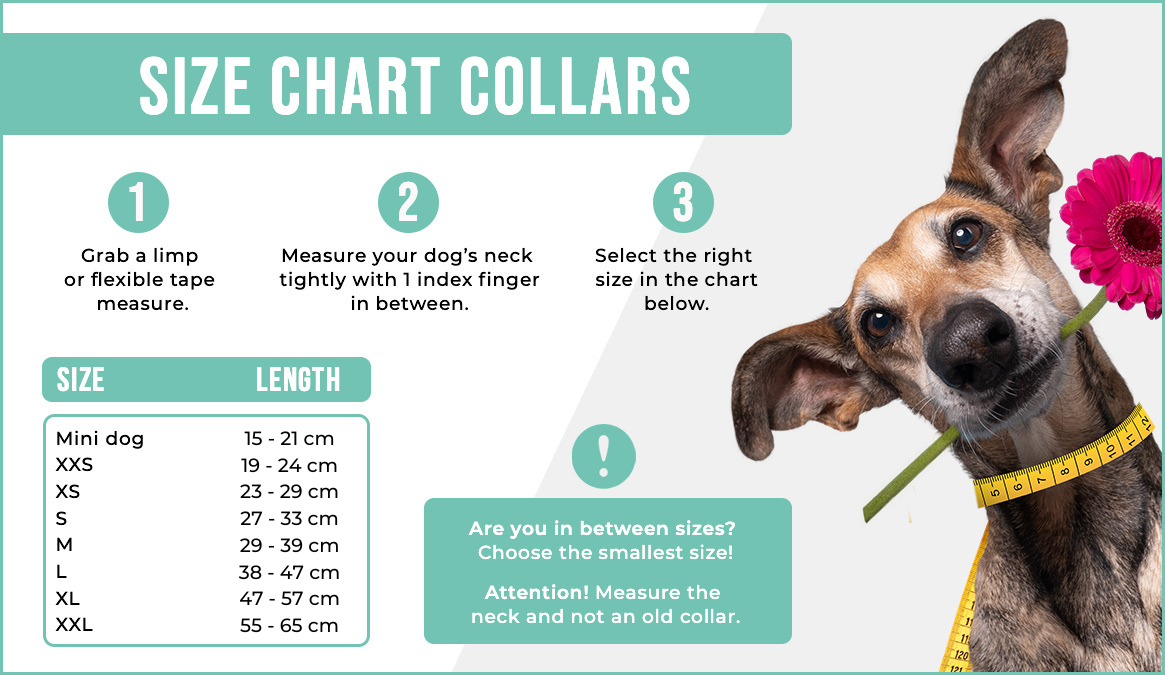 1
View tape measure
From €99: Free gift
30 days right of return
❤︎ Strong, flat leather leash design to ensure you can keep him safe when he says hello to everyone he meets.
❤︎ Heavy-duty 'lobster claw' hook for extra leash security – once your little guy is leashed, he stays securely on the leash, regardless of his size.
❤︎ Handle is lined with super-soft fleece, so that walking is comfortable for you too.
❤︎ Lovingly handstitched in turquoise for added strength and durability.
❤︎ Hand-studded with solid brass.
❤︎ Comes complete with our DWAM signature
How to care for DWAM products
✔️Leather products: Maintain with saddle grease or leather balm and not in salt water. If the leather is very dirty, rinse with tap water and leave to dry out of the sun. ✔️Car blankets and fabric products: Machine wash at 30 degrees and do not tumble dry. ✔️Feeding bowls: Hand wash ✔️Rope leashes: Can optionally be washed in a laundry bag at 30 degrees
Colour:
Blue
Material:
Leather
Available sizes:
XXS,XS,S,M,L,XL & XXL
Available widths:
2 cm, 2,5 cm & 4 cm
Artikelnummer:
72833