Laat mij weten wanneer weer op voorraad is!
Laat je e-mailadres achter en we sturen je een mailtje wanneer dit product weer op voorraad is.
Rugged Orange Dog Collar Morgan - Dog with a Mission
The Morgan orange collar from the Wild Wild West series by Dog with a Mission is rugged and made of top-quality leather. After all, every dog deserves quality and style. Opt for this unique look with the Morgan collar. Additional benefit: the Morgan comes with matching items such as a poop bag holder and the striking orange "Pippi" leash.
note: Before ordering a collar; always check the size chart below. That way you can be sure of the right size for your dog! Dog with a Mission uses its own unique sizing, so measuring from another brand of collar is not correct.
❤︎ Made of the finest leather with a beautiful deep orange color.
❤︎ The luxurious design and soft interior provide extra comfort for your faithful friend.
❤︎ Quality and safety are paramount; our collars are stitched extra securely.
View size chart
Size chart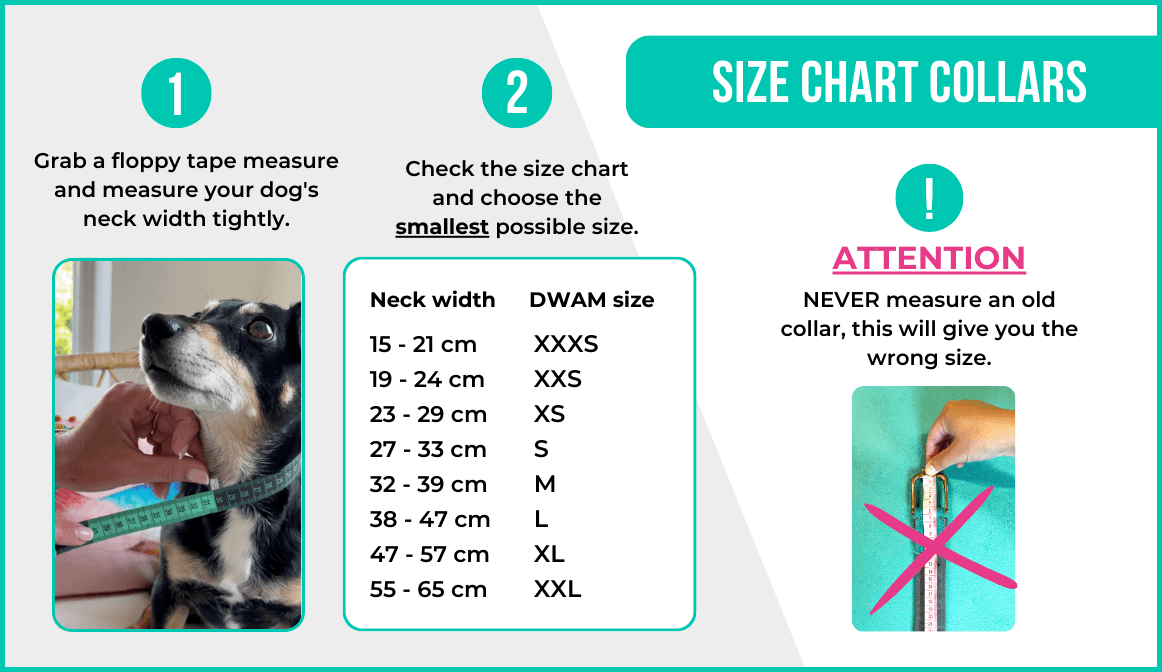 1
View tape measure
From €99: Free gift
30 days right of return
How to care for DWAM products
✔️Leather products: Maintain with saddle grease or leather balm and not in salt water. If the leather is very dirty, rinse with tap water and leave to dry out of the sun. ✔️Car blankets and fabric products: Machine wash at 30 degrees and do not tumble dry. ✔️Feeding bowls: Hand wash ✔️Rope leashes: Can optionally be washed in a laundry bag at 30 degrees