Laat mij weten wanneer weer op voorraad is!
Laat je e-mailadres achter en we sturen je een mailtje wanneer dit product weer op voorraad is.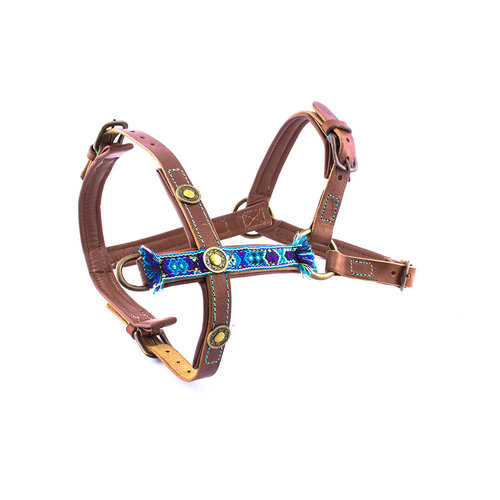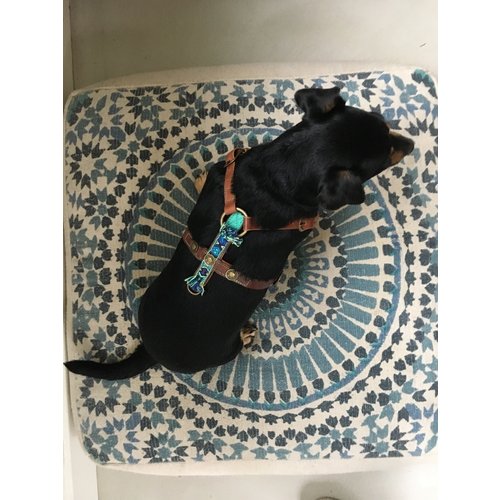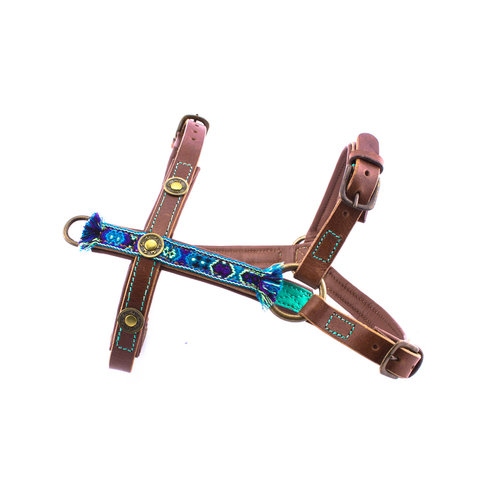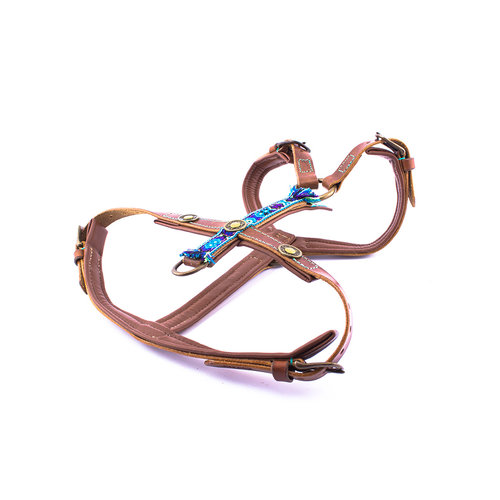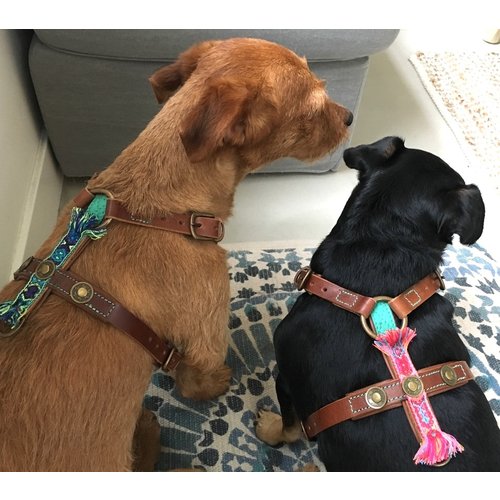 Boho Juan Dog Harness
Dog Walk Comfort for Your Little On
Let your fluffy friend trot alongside you with boho glamour.
The Bojo Juan Harness is freedom for them to bounce around, and reassurance for you that their delicate necks are free from strain. This sturdy harness means a more relaxed walk position for you too. 
Fancy accessorizing?
Match the gorgeous Boho Juan harness with the Boho Juan leash and collar.
Note: Before you order a harness, always check the size chart below. That way you can be sure of the right size for your dog! Dog with a Mission uses its own unique sizing system, so measuring a harness from another brand is not correct.
View size chart
Size chart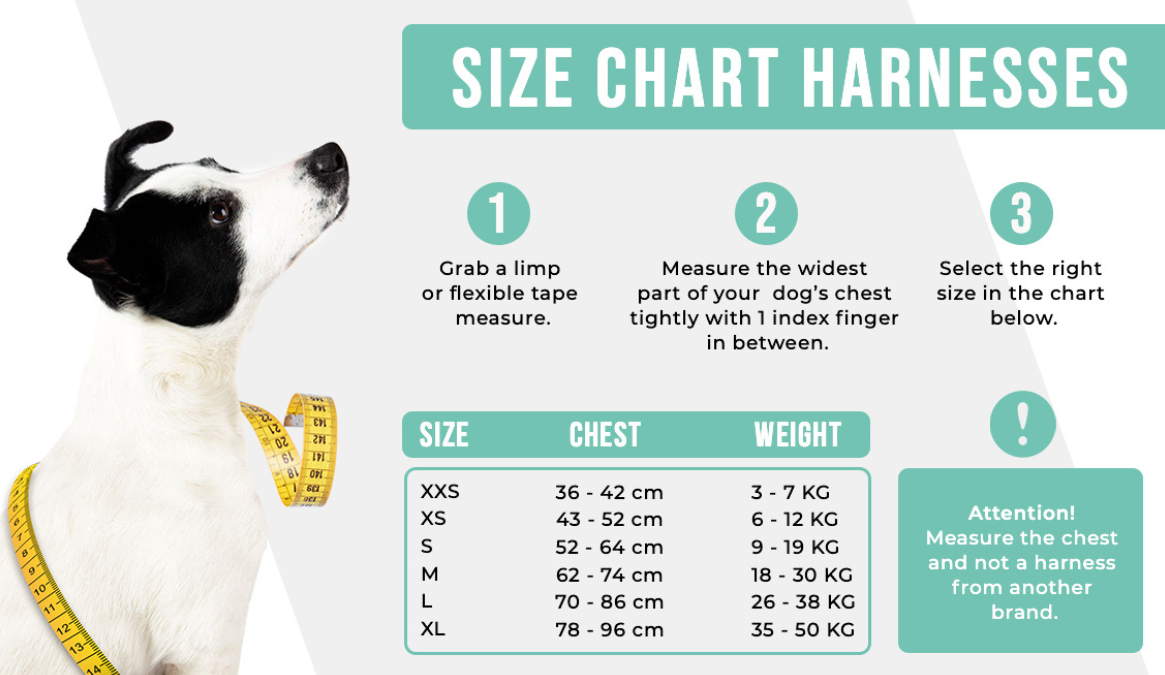 1
From €99: Free gift
30 days right of return
❤︎ Easy to adjust buckles for a perfect easy-on fit.
❤︎ Brass D-ring for leashing behind shoulders. Prevents choking.
❤︎ Made of high-quality, soft leather, that hugs their whole body, relieving stress from a collar.
❤︎ Eye-catching Boho Juan appliqued strip.
❤︎ Soft to touch at cuddle time.
❤︎ Handstitched in DWAM turquoise.
❤︎ Easy to clean – see care instructions below.
How to care for DWAM products
✔️Leather products: Maintain with saddle grease or leather balm and not in salt water. If the leather is very dirty, rinse with tap water and leave to dry out of the sun. ✔️Car blankets and fabric products: Machine wash at 30 degrees and do not tumble dry. ✔️Feeding bowls: Hand wash ✔️Rope leashes: Can optionally be washed in a laundry bag at 30 degrees