Laat mij weten wanneer weer op voorraad is!
Laat je e-mailadres achter en we sturen je een mailtje wanneer dit product weer op voorraad is.
Oak Collar Dog
A true champion for an autumn stroll.
The brown with yellow Oak from the Forrest Hill collection is a beautiful leather collar with a woven design. The ideal spring colours in a collar, that's what the Forest Hill collection is all about. Perfect for the park, or simply to show that swagger from the couch. Your dog will always go out in style with the Oak.
The fringe trim creates the playful look you didn't know you needed. But you do! Furthermore this collar is finished with a matching hanger and unique buckle. Contemporary but cool!
View size chart
Size chart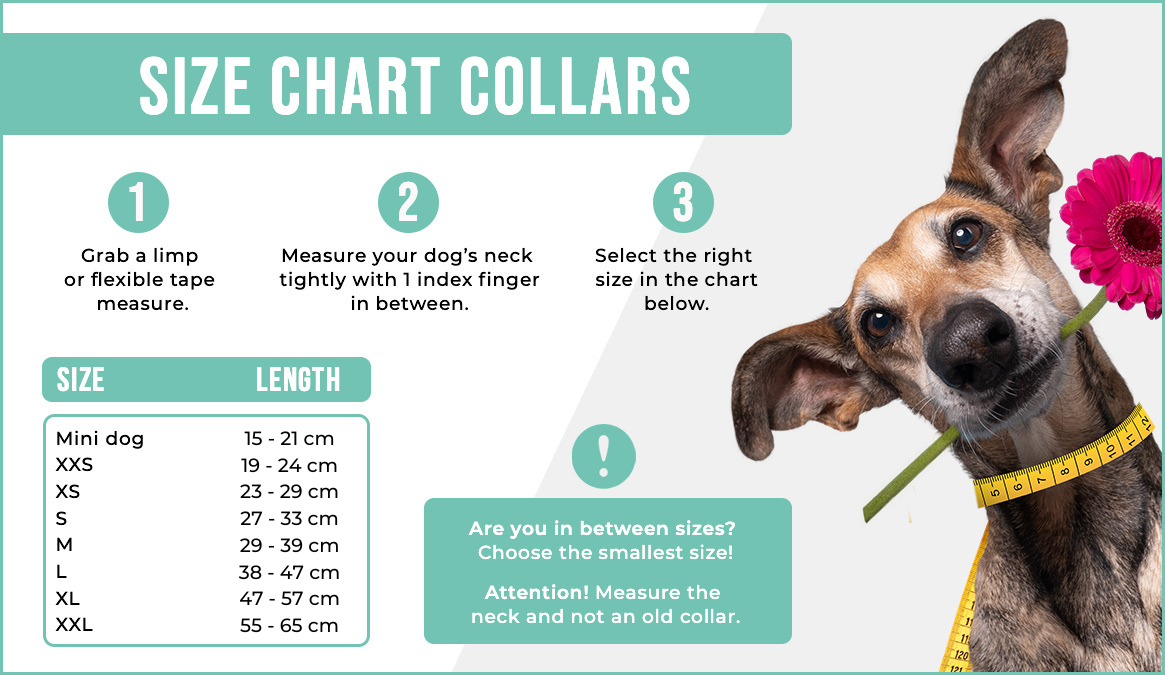 1
View tape measure
From €99: Free gift
30 days right of return
❤︎ Made from neutrally colored brown leather and finished with a cool special buckle.
❤︎ Including frills and matching tassels. The devil is in the details, which makes this collar the absolute bomb.
❤︎ Soft on the inside, firm on the outside. The collar is super strong yet comfortably finished with soft padding.
❤︎ Studs matching the buckle finish the look. Cool made even cooler, just because we could.
How to care for DWAM products
✔️Leather products: Maintain with saddle grease or leather balm and not in salt water. If the leather is very dirty, rinse with tap water and leave to dry out of the sun. ✔️Car blankets and fabric products: Machine wash at 30 degrees and do not tumble dry. ✔️Feeding bowls: Hand wash ✔️Rope leashes: Can optionally be washed in a laundry bag at 30 degrees
Colour:
Orange
Material:
Leather
Available sizes:
XXS,XS,S,M,L,XL & XXL
Available widths:
2 cm, 2,5 cm & 4 cm
Artikelnummer:
74127